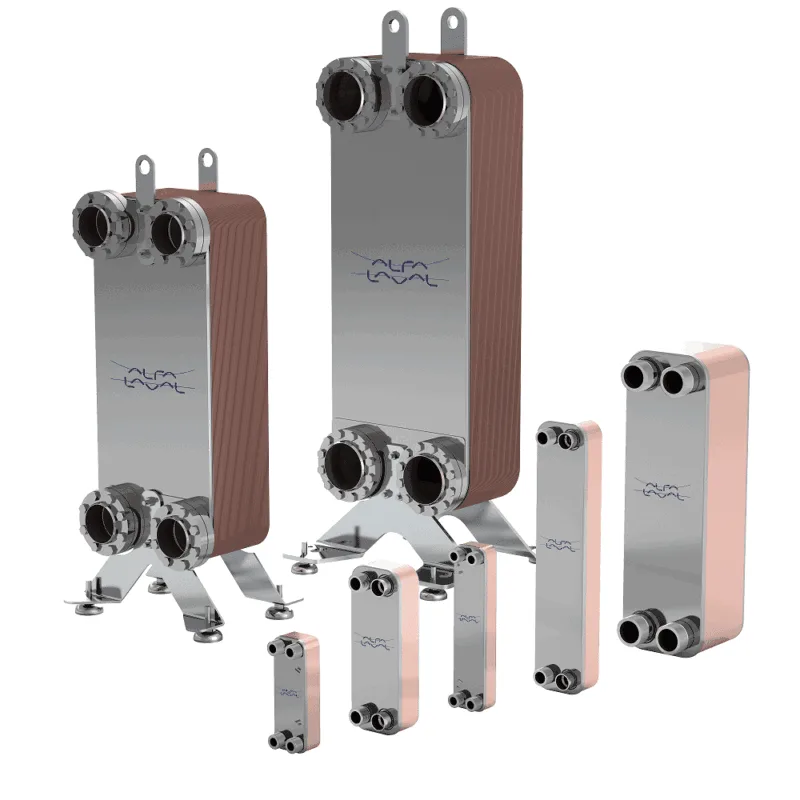 AEL have been supplying brazed plate heat exchangers for use in many applications throughout the UK , Ireland and the Channel Islands since 1972.
Alfa Laval Brazed plate heat exchangers are compact in size and are a highly efficient method of providing instantaneous heat transfer between fluids in a heating system.
Using Brazed plates with Heat Pumps is an extremely cost-effective way of utilising every Watt of energy generated from a heat pump to provide a highly efficient heating system. They are maintenance free and provide long term service.
Brazed plate heat exchangers are used in a range of applications such as cooling, heating, evaporation, condensing and of course renewable energy which includes Heat Pumps.
Please view our standard Alfa Laval Brazed Plate Heat Exchanger units on www.aelheatexchangers.co.uk which are built and tested to perform for many years at optimum efficiency and pressures up to 32 bar.
To view all the Alfa Laval Brazed Plate Heat Exchangers please visit www.aelheatexchangers.co.uk