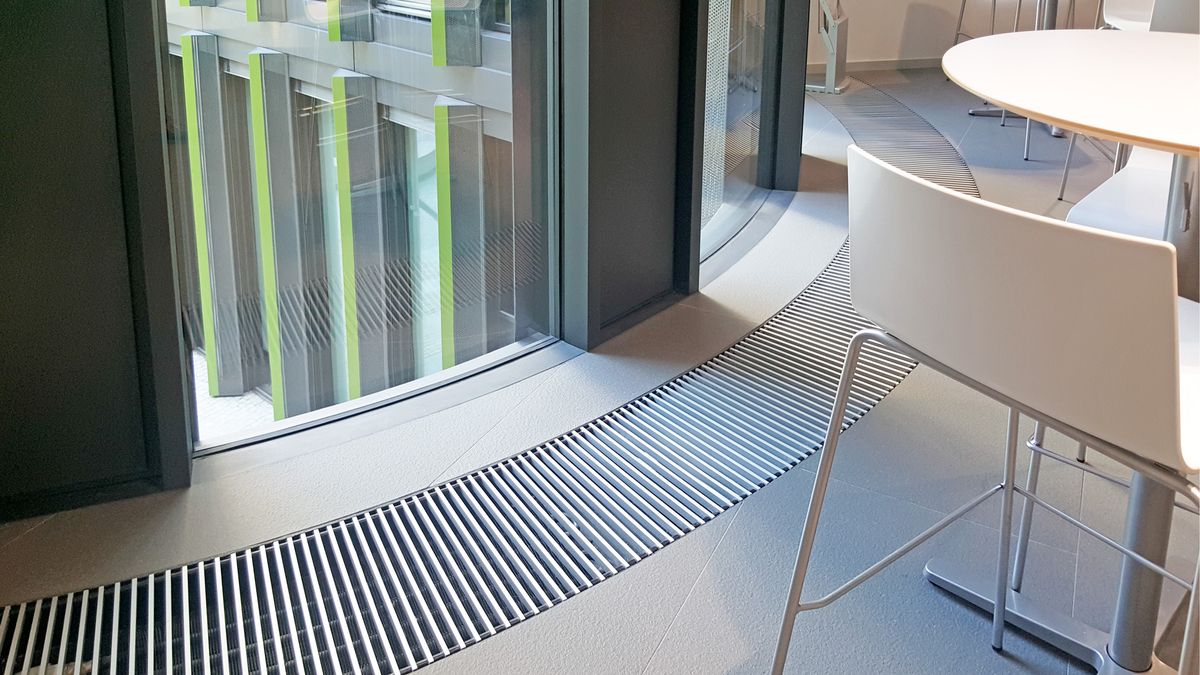 Please see below a template showing the dimensions required to provide a quotation for a complete curved Trench Heater or replacement grilles to suit an existing bespoke curved Trench Heater.
How to Measure a Curved Trench Heating Grille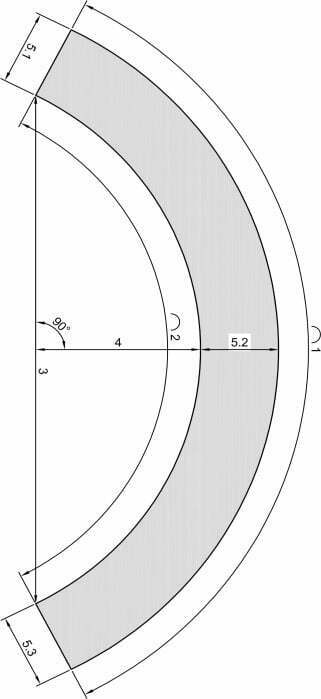 Please Provide Your Actual Trench Measurements in mm :
5.1 – Width of the grille – Beginning…………………………………….. mm
5.2 – Width of the grille – Middle…………………………………………. mm
1  ) – Length of the outer arch……………………………………………… mm
1  ) – Length of the outer arch……………………………………………… mm
3  ) – Corner to corner dimension…………………………………………. mm
4  – Perpendicular from corner to corner line to the inner arch line……. mm
Note; When we manufacture curved grilles allow a 2mm assembly clearance each side between the trench and the grille so the grille will be narrower by 4 mm from the actual trench size so please provide us with the actual trench size for us to deduct the 4mm
Please be very accurate when measuring on site as a wrong angle provided will mean that the grille will not fit and it will not be possible to alter it on site. The length of the grilles can be altered on site by adding or removing single bars or spacers, but not the curve of arch.
Upon request we can provide another option to check the curve by providing exact drawings on A3 paper which should be printed by you to check with the existing trench. If the paper template will match the grille the grille will also match.

Please provide all 7 of the measurements required and sign below and return it to sales@aelheating.com confirming that you require AEL to provide a quotation based on the information you have provided.
Any variance from the information provided at a later date must be made in writing on a separate curved Trench Heater template sheet.