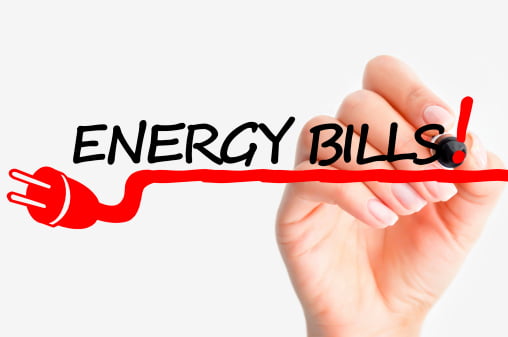 Did you know that wasting water contributes to your energy bill
Each household in the UK uses on average around 360 litres each day and that about 21 per cent of a typical household's heating bill is from heating the water for In most homes, the hot water is supplied by the main central heating boiler, either directly if it is a combi boiler, or from a hot water cylinder. Often there will be an electric immersion heater in the cylinder as well, use the boiler to heat the water, even in the summer.
The immersion heater will be more expensive, and should only be used as an emergency back-up. If you are on a water meter saving water can reduce your water bill reduce your energy use which will reduce your bills, reduce the impact on the environment, and reduce carbon dioxide emissions by using less energy to pump and heat the water.
We use most energy to heat the water. Generating energy produces carbon dioxide emissions which is one of the main greenhouse gases causing climate change. Heating water for use in our homes makes up about 4 per cent of the UK's total carbon dioxide emissions.
Water Heated By An Immersion Heater
In some homes, particularly those with electric storage heaters, water can only be heated by immersion heater. There may be two immersions, one in the top of the cylinder and one in the bottom. Usually the bottom heater comes on at night, and heats the whole cylinder using cheap off-peak electricity. The top heater is used to provide additional hot water during the day if required, using expensive peak rate electricity, do not leave a peak rate immersion heater on all day and all night. You will waste a lot of money keeping water hot when you don't need it.
How Do I Save Money On My Hot Water Bills
1. Use less hot water.
2. Insulate your hot water cylinder with a well fitted tank jacket which can save you up to £35 a year or more if you heat your water electrically. Insulating the hot water pipes will also save more energy.
3. Temperature Controls – make sure you have set up the controls to give you enough hot water when you want it, and not standing by when you don't.
4. Gas is cheaper than electricity or oil, so consider switching if you can.
5. Solar water heating can provide a good proportion of your hot water requirements with virtually no running costs.
Water Saving Ideas
Shower instead of a bath:
If everybody in your family of four replaces one bath a week with a five-minute shower, you can save up to £20 a year on gas bills and up to £25 on water bills (if you have a water meter).
Change your old fashioned shower head: If a family home replaced their inefficient shower head with a water-efficient shower head they could save around £65 off their gas bills and around £100 off their water bills each year (if they have a water meter).
Turn off taps:
Running taps waste more than six litres of water a minute, so turn off the tap while brushing your teeth, shaving, or washing your face. Always use cold water if you don't need hot.
Dripping taps:
Dripping taps can waste more than 5,500 litres of water a year, so make sure all your taps can be properly turned off and change washers when a tap starts to drip.
Dishwashers and Washing machines:
Dishwashers and washing machines should always be full before you use them, and check that they are set at the most efficient water settings.