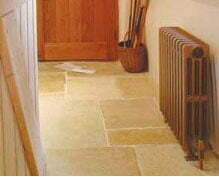 Radiators in heating systems are not only essential in a home but can be an attractive feature if a suitable style is chosen. Many homes just use radiators to provide their rooms with heat but AEL provide a selection of very attractive radiators that are also highly efficient and functional.
Radiators are designed to be a great feature in any room and are a world away from the cheap white steel panel radiator often used by installers only because they are available from the local builder's merchant. When you choose for example an AEL cast iron radiator with a paint finish that gives it that authentic period look it is often the case the installer will install a cheap pair of valves, again from the local builders merchant, AEL radiator valves are available in many different styles and colours which complement modern and period properties while giving that quality finish to a quality product.
Covers for existing radiators
An alternative way to decorate your room if you have a basic white steel radiator and cannot afford a feature radiator is by using of a cover. Covers are most appropriate if you have the modern white steel radiators that need to be hidden. Use a three-sided cover and paint it a colour that complements your interior. The cover can be meshed and if wooden you can leave gaps parallel to the folding of the radiator. This makes it appear as a part of the decor. Please note that radiator covers will reduce the heat output of a radiator.
Making radiators part of the furniture
If your radiator is under a window, you can place a bench / cover over it remembering to leave the front open to let heat into the room and finishing it off by putting cushions on top to make it serve as a window seat. The elongated bench / cover not only covers the top of the radiator but also provides a surface for sitting. Remember to match the cushions with the existing colour scheme for your room. This seat will be especially useful during winter because of the warmth underneath. If your radiator is to be used in the bathroom, consider using it as a towel rail. This will give you warm fluffy towels when you need them, and look great in your bathroom too.
Choosing a decorative radiator to buy
You could also purchase a stylish and colorful radiator and place it in a prominent position in the room. There are now more modern and attractive looking radiators in various colors available. They can stand out especially in living rooms, kitchens and bathrooms. If you have some radiators in your property that look great in style but drab in color then paint it with colors that match your home interior. A cast iron radiator is a great choice for a period property that can be also be used in a modern property with the correct paint finish. It will add to the character, keep you warm and add a beauty that can only be achieved with a decorative cast iron radiator.
With the tips mentioned above, you can use them as a base for designing your perfect decorative radiator, whether by covering, painting or simply purchasing a decorative radiator from AEL. Be creative though, and play around with ideas to make it aesthetically pleasing while complimenting the rest of your décor.